Apocalypse
Apocalypse is a carefully-curated buy-sell-trade clothing store that exists to empower individual expression through personal style while combating climate change. Founded on the dual premises of human inclusivity and connectivity, Apocalypse unites people of all genders, races, religions, cultures, sizes, abilities, and political views through fashion and shared values.
Scope
Identity / Collateral / Signage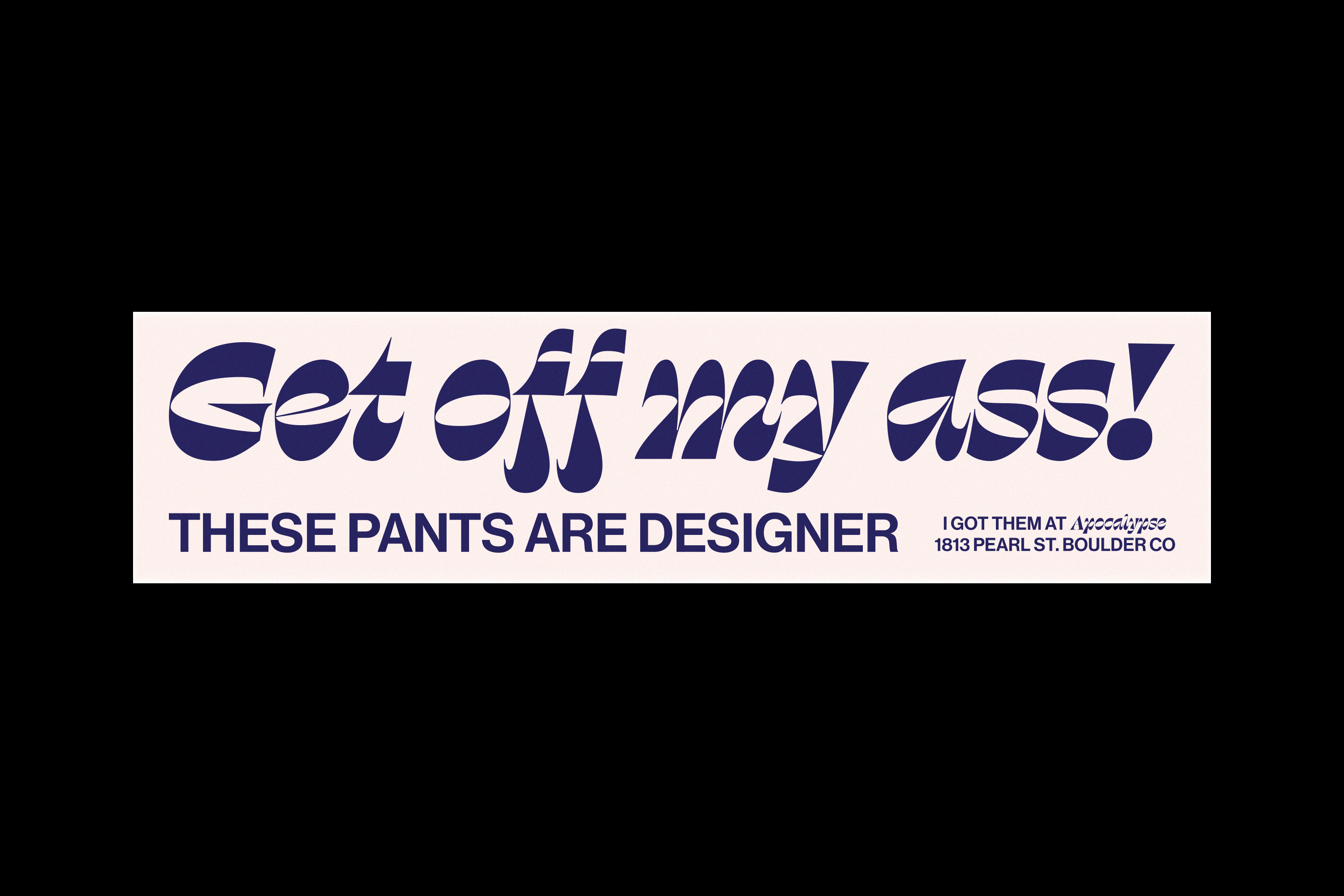 Temporary Signage
Decorative signage was designed to fit inside the garage windows to tease the opening of the new store and obscure the interior.
Frontage Design
Larger designs on the front were hand painted by Chase Brown.
Small type on the left window and door utilized vinyl.